Meet Miss "Thang"... I actually call her Payton, but she will go by either. Miss "Thang" needed some shots of her and her cheer outfit so I took up the challenge. I must preface these pictures with the fact that I am not a huge fan of studio photography... well at least the -moving the couch out of the way so you can hang a backdrop up and make sure the kids don't run in the way of any of your pictures- type of studio. I have seen some beautiful studio work, but I'm sure it was done some where else besides the living room.

With that said, I give you Miss "Thang",
Can you believe she is only 13! I never looked like that at 13 and just in case you needed proof...
...here you have it. So you have the beautiful, stunning Payton... and the me, in my own unique
did your mom put a bowl on your head and cut your hair,
beautiful kind of way. Lets just say 13 was not kind to me.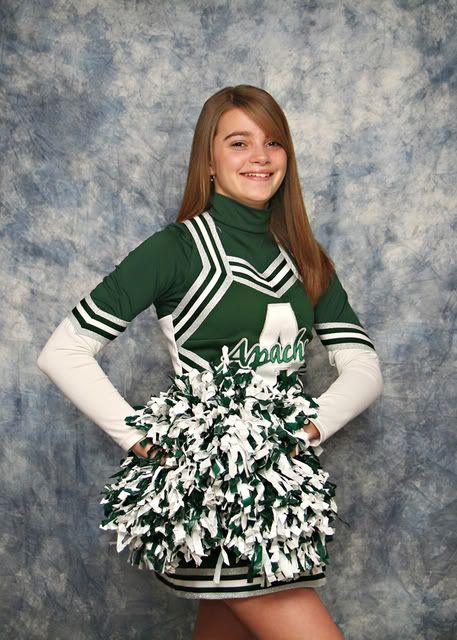 And here is just one shot of many from our little session.... GO.FIGHT.WIN!