I would say, hands down, that being a Mom is one of the toughest jobs there is. Not only are you the nurturer but you're also the chef, the maid, the psychologist, the doctor, the waitress, the laundromat, the secretary, the teacher, the accountant... you can add lion tamer to my list. What other job has so many skill requirements?
So here's to all the Mom's out there who are tackling the job called Motherhood.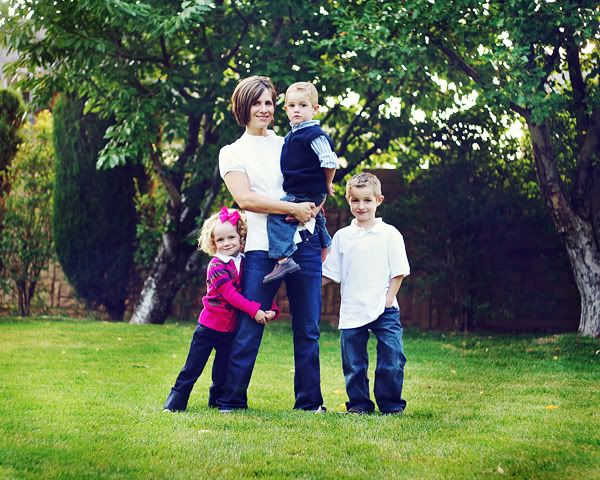 This is my cute sister-in-law and her three adorable little kids. Love them!